---
How to build a rod carrier that will survive (with any luck) the airlines.
Below are figures and directions on how to build a cheap rod carrier for up to three 7.5' two piece rods.
Mine has worked well for 3 years with nicks and dings but preserving the enclosed rods well.
Tools: A drill, a screw driver (get the pipe cut at the hardware store!)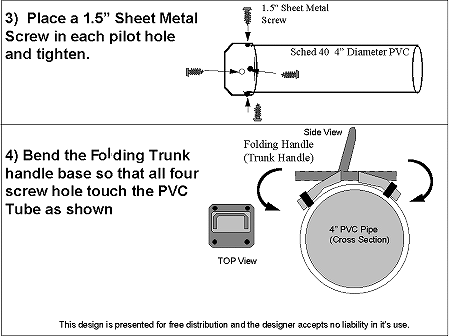 Back to top
---