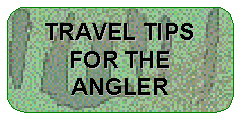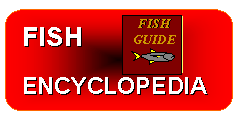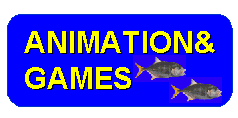 Christmas Poems 2013 composed by Bryce L. Meyer
May your 2014 be happy ! (2 poems below)
POEM 1: Christmas Lights by Bryce L. Meyer
Bright in blue, white, red, and others,
Driving away the darkness,
Warmth implied and felt,
Blinking against the night,
Defiance againt the Dark,
Brighter then the powered sugar snows,
Clearer then the far above stars,
Blinking and chasing,
Variable, tangled, and ordered,
Powered and switched,
Each house, each city, each church, its own cluster
Lights and lights, each brightening the next,
Each light its own pulse of the whole,
Without thought they echo Light,
Each light, a reflection of Love,
Love and brightness the warmth,
The past, present and future entwined,
Fed power beyond themselves from light's Source,
Existing in the past, now blinking bright in the now,
And with faith, in the future,
For at least a while every year,
They blink, the glow, they show,
And the world is better for it.
---
POEM 2: Cheer Distilled by Bryce L. Meyer
Jumping boots, clapping wool, giggling wonder, Light shapes, brilliant galaxies, slow drive,
Young faces, chilled noses, fogged breath, Soft fur, bah-bah and moo, manure and straw,
Sweet colorful crunchy nibblets, Sticky gloves, sticky hair, stained finery,
Steamy sloshes, burned tongues, sweet bitter spice, Warm belly, warmer heart,
Trusting looks, fearful babies, bored lines, Red and white fluff, terror and flashes, rush, rush,
Cold legs, slippery lots, closing car doors, Squeezing neighbors, searching looks, pulling hands,
Sweet pipes, hard wood seats, warm crowded-ness, Smiles and waves, hand clasps, back pats,
Fickering flames, waxy smells, small streams of heat, Attention back, fire forth, lights on,
Wisdom forth, ancient stories relived, Group consciousness, common belief, reborn Faith,
More slippy slide, cold vinyl, sleepy in puffy coats, Strong arms, skipping time, soft blankets, out...
Coffee smell, creaking wood, something is happening, Eyes gummy, jamies and not outside, something important, Light on the ceiling, bright white snowlight from sun, something I was waiting for,
Brain: IT IS TODAY! IT IS NOW!
Jump out of the covers, slippy plastic feet, others up now too, Pound down the stairs, sweet rolls, oranges, assault nose, distractions only,
Sleepy eyed Mom, sleepy eyed Dad, pass them quick, Their eyes follow, their hands grab cameras, they follow,
Pine smell, already decorated and familiar, But something NEW is below!
Name searching...my name is found!
Ripping fancy paper, looking and hoping, Darn tape in the way, almost visbile, A box...
And my fondest wish is inside!
---
All Content Copyright 2013 Bryce L. Meyer. All Rights Reserved.